Primal Babe Unlimited Membership
7-day
Challenge
7-Day 1 Minute Workout Challenge
Are you stuck with your weight loss?  Need accountability? Looking for something that literally ANYONE can do?  Even if you can't remember the last time you saw the inside of a gym…. you can do this!
Now, you can join me LIVE, where I will work out with you for 1-minute each hour for the next 7 days, to help reset your metabolism and ignite your internal fat burning machine.
Give me ONLY 1-minute and I will give you that fat burning beautiful body you've been craving!
START YOUR JOURNEY
>>
"You're not going to get the sexy butt you want by sitting on it!"
(it only takes 1 minute to change)
from a sexier you!
Only 1 minute away
As we go from our 20's, 30's, 40's and above our metabolism starts to slow down.  By working out with me for only 1 minute each hour, I can literally help to retrain your metabolism to keep firing all day long!
Think of it like a constant reminder or alarm clock for your body to stay awake and pumping! The 7-day, 1-minute challenge is designed to ignite your metabolism and get you on your way to losing those stubborn, unwanted pounds
ANYONE CAN DO THIS!
It's So Easy…
Are tired of making excuses that are causing you to not look, feel, or live at your best? It only takes 1 minute!

Ready to jumpstart your metabolism so you can finally start losing those stubborn pounds? Who would want that?!?

Need that accountability to make sure that you show up! We will be expecting you there!

Are you always working or home with kids, and unable to get your workouts in at the gym as much as you'd like? No worries! You can do this from anywhere!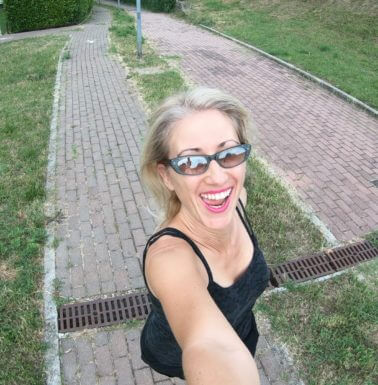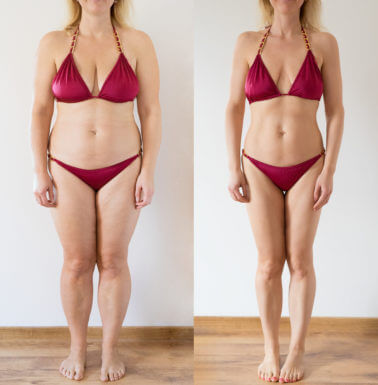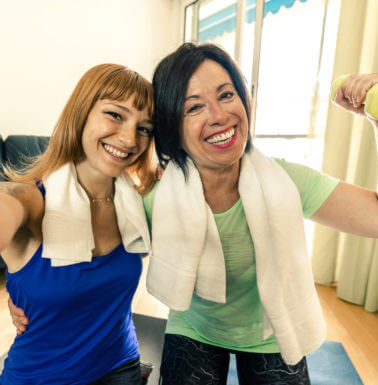 badass doesn't just happen…
BUT IM HERE TO TELL YOU IT IS ABSOLUTELY POSSIBLE!
I had tried just about every diet you could think of. Once I lost a few pounds I would plateau. My energy was terrible and I felt discouraged. I was very skeptical to try this program because I didn't want to fail at yet another diet. It took about a week before I lost ANY weight. Then, the magic happened, and continued to happen! I couldn't believe the scale! I lost 16 lbs in one month and I am still going strong! Thank you for helping me believe in ME again!
badass doesn't just happen…
BUT IM HERE TO TELL YOU IT IS ABSOLUTELY POSSIBLE!
 I am 51 years old and those are abs you see in the second picture!  I lost a total of 17 pounds in the challenge.  My husband thinks I am the hottest thing ever which is amazing!  We just booked a trip to Jamaica and I can't wait to show my new body off!  I will definitely be working out on the beach and making healthy choices though.  This plan has shown me how to make changes that will last forever!
badass doesn't just happen…
BUT IM HERE TO TELL YOU IT IS ABSOLUTELY POSSIBLE!
The program has provided me with simple tips I can use in my everyday life from exercising to nutrition. I don't feel so overwhelmed with rules to apply, keep up with and manage. It really is about keeping it simple. I love that part!! Less confusion, less stress, more time to set back and take a good look at what really is important…MY health (mentally and physically). This time I think it finally is all about me.
Learn the simple strategies that will help you ditch the excuses & dump mediocrity with our bad-ass primal babe lifestyle.
Start Here
>>